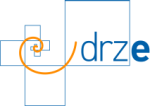 Universität Bonn (UBO)
Deutsches Referenzzentrum für Ethik in den Biowissenschaften (DRZE)
German Reference Centre for Ethics in the Life Sciences
Bonner Talweg 57
53113 Bonn
Project leader
Priv.-Doz. Dr. Dirk Lanzerath

Phone:

+49 228 33641930


Fax:

+49 228 33641940
E-mail
Project staff
Priv.-Doz. Dr. Bert Heinrichs

Phone:

+49 228 33641930


Fax:

+49 228 33641940
E-mail
Institute presentation
The German Reference Centre for Ethics in the Life sciences (DRZE) is affiliated as central scientific institution to the University of Bonn (UBO). It is a national documentation and information centre covering the entire field of ethics in the biomedical sciences in Germany. DRZE was founded in 1999 in order to provide the scientific basis necessary for qualified bioethical discussion within German, European, and international frameworks. It receives public funding from the North-Rhine-Westphalian Academy of Sciences, Humanities and the Arts.

Main tasks of DRZE are to collect, prepare, and provide high-quality information from scientific fields of relevance to current bioethical debate within science, society, and politics; furthermore to compile and prepare normative foundations for qualified opinion and judgement formation processes, and to make these available in various professional formats. Therefore DRZE has a specialised library for applied ethics and several specialised databases, and offers a range of web-based services for different types of users. DRZE also hosts international workshops and conferences. The overall aim is to present German bioethical debate within European and international contexts, and to render international and European bioethical debate amenable to discussion in Germany.

The staff members of the DRZE have extensive experience in hosting and developing databases, such as literature, research projects, training materials, thesaurus development, the creation of web based data pooling and communication platforms as well as in the management of national and European research projects and networks. Priv.-Doz. Dr. Dirk Lanzerath is Secretary General of EUREC e.V. (European Network for Research Ethics Committees).The EUREC secretariat is located at the DRZE in Bonn.
Notes
The German Reference Centre for Ethics in the Life Sciences (DRZE) at the University of Bonn (UBO) will support the development and implementation of decision-making rules for clinical and research practice within the IMAGEMEND, in accordance with the legal guidelines and recommendations of relevant ethical and professional bodies. In cooperation with the researchers involved in IMAGEMEND DRZE will provide advice to researchers in order to ensure ethically sound informed consent procedures. To ensure that researchers are informed of new and emerging ethical issues and to find ways to handle them properly DRZE will establish links between researchers and Members of the European Network of Research Ethics Committees (EUREC).